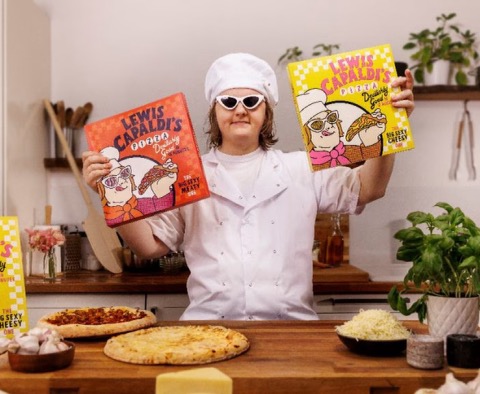 Lewis Capaldi is pushing his own pizza brand on his Instagram stories.
"Do you like warm mouthfuls of delight? well thankfully your old pal lewis here has you covered."
Introducing my 'big sexy pizza'!!🍕
Available straight from me to your lovely little tummies. Available in the uk in @icelandfoods & tescofood now!!
Capaldi said: "I think lockdown spurred on a lot of ideas for a lot of people. And I turned to sourdough. Sourdough is my solace. The cogs started turning and I thought, pizzas could be my true calling."
He also said: "It took a while it was a lot of trial and error. Eventually that spark just ignited and I stumbled upon greatness. I want to give these pizzas the best chance they can to succeed, I'll be doing cooking shows, chat shows, you'll be seeing a lot of the big cheese."