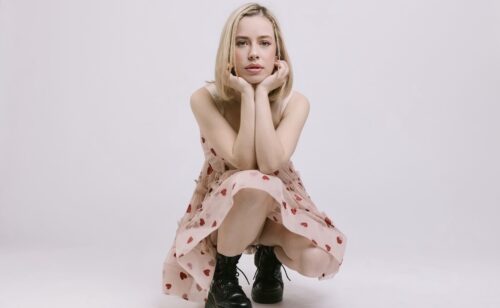 Alice Pisano released a new track Ink that popped on Fresh Finds Global and Fresh Finds Pop on Spotify.
The track comes off her upcoming EP Shattered But Still Cool, written and produced alongside Anthony Goldsbrough (Sam Tompkins, Charlotte OC) and Gavin Powell (Emeli Sandè, Jake Isaac), her new single documents an introvert dealing with intense love.
Pisano says "I can get a bit shy in social situations, especially at big parties. But I also have a more bubbly and outgoing side, and having a crush on someone tends to drag me out of my shell. When I wrote it I was dating someone and I was in that initial infatuation phase, when you get butterflies in your stomach. It didn't end well, but that is another story!"
The debut single "Celebrated Life" garnered over four million Spotify stream. Pisano also had four singles enter the iTunes Pop charts, along with radio play on the BBC and over one million views on TikTok with her single "September". Her single "Open Up" was featured as the soundtrack to the summer trailer of the British TV series Hollyoaks. Pisano played two shows at The Great Escape Festival and was one of the first 50 artists to be announced.