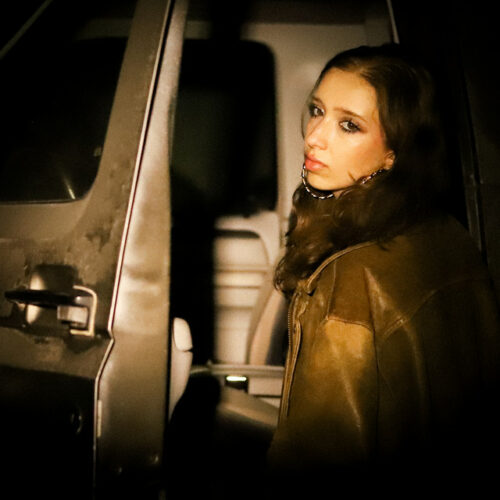 Up and comer 18 year old Isabel LaRosa has released the haunting "i'm yours". You'll love if you if you like Melanie Martinez and Twenty One Pilots. Known for her moody electro-pop, LaRosa recently inked a deal with Slumbo Labs/RCA Records after going with viral with the track Haunted.
"I started posting on TikTok to promote my music, and for about a year, 5-10 posts a day, literally nothing went viral. Not even close. Two months ago my brother and I wrote a song called "Haunted." We wanted to create something that felt like it could be in the show "Euphoria" – Isabel LaRosa
LaRosa's last single, "HEARTBEAT" was the biggest daily streaming gainer at her record label – even above all of the label's major heavy-hitters – due to all of the growing attention around "i'm yours." Since teasing "i'm yours" on TikTok, streams across LaRosa's catalog have grown by well over 350%. The five second clip of "i'm yours" has been used in over 160K TikTok videos, with 27 million views across all social platforms, and breakout artists / influencers such as Nessa Barrett, Huddy, Emma Norton, and Kayla Nicole have used the sound on their pages.
To date, LaRosa has been featured on Spotify playlists like Pop Sauce, Pop Rising and Fresh Dance Pop. In addition to writing all three singles on her critically acclaimed debut EP, i'm watching you, LaRosa wrote the treatments for and co-directed the video for each track, which ultimately fit together into a short film.