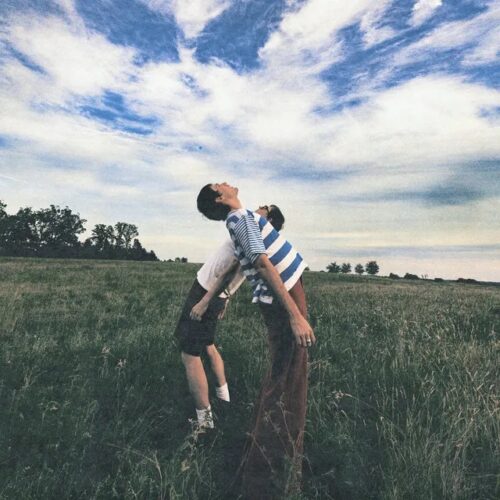 Indie pop duo joan from Little Rock, Arskansas released a new infectious track called Flowers that comes off the forthcoming debut album superglue out in 2023 via Photo Finish Records.
"I remember running around the streets of my best friend's neighborhood after midnight, skipping around from friend to friend's house. I remember rushing to my friend's house after school to rehearse our new songs in his garage. I remember driving around town after the sun went down just because we could. You make so many memories in those formative years. You never think to yourself, 'this won't last forever,' but then you grow. It happens slow – years go by, and seasons change. That's just life. If you're lucky, some of those people stick around. But for a lot of us, you're left asking, 'Why don't we talk anymore?' That's what this song is to us." – joan explained.
The twosome is known for creating expansive pop music from inside their bedrooms in deepest Middle America. They've garnered over 120 million streams and played sold out shows across the globe including headlining 15,000+ capacity venues in Asia, performing alongside Jeremy Zucker, COIN, Bloc Party and The Aces.