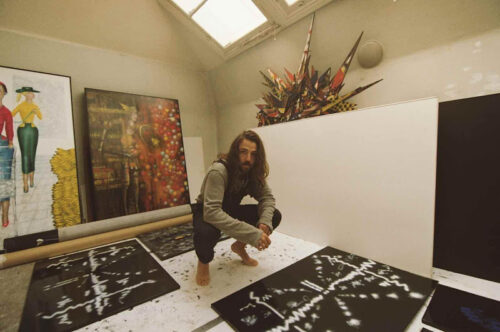 Kings favorite Hazlett releases 'Tell Me What You Dream About'. The Stockholm indie folk artist continues to drop classic after classic impressing listeners alike. The latest track holds up to previous songs, well thought out, hitting all the right emotions.
"I think you need to step out of your own self to see things clearly sometimes. Life becomes pretty heavy when you can't brush by a little inconvenience or the fear of failing," Hazlett explained. "So, I tried to picture what my future self would be telling me if we were friends. Waiting for me, cheering me on and reminding me of everything I've done so far. I think we forget that we need to encourage ourselves from time to time."
Hazlett just wrapped up performing at St Pancras Old Church in London, UK this coming Monday, 7th November. The Australia-born and Stockholm-based multi-instrumentalist clocked over 30 million streams and garnering praise from from NME, The Line of Best Fit, Atwood Magazine, Clash.
"I wanted to write this album differently; the songs are conversations being retold by a friend of a friend," he reveals. "Anytime you pass another person's story on, you embellish certain moments because those are the moments worth retelling. Certain details get a little hazy, and some are vivid as if they happened yesterday."