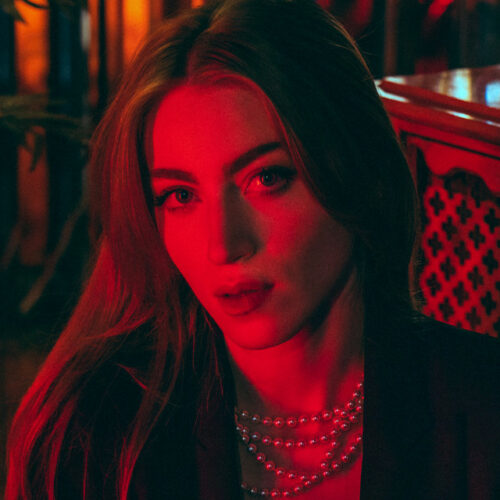 Alexa Dark, singer-songwriter and guitarist releases Villian. You'll love if you are in the mood for something haunting, eerie and vibey.
"Villain is realising you might be the villain of your own story. It's accepting the shadowy parts of who you are, while hinting towards a darker, painful underlying origin story which makes the villain, the villain." says Dark.
Raised between Barcelona, Munich, London, and NYC, Dark finds herself drawing inspiration from her multicultural upbringing and eclectic music taste (from Françoise Hardy to Portishead, to Nancy Sinatra and Arctic Monkeys). Dark moved to NYC and began working with Matt Chiaravalle (Debbie Harry, Warren Zevon). She started releasing alt-pop singles in 2021, building her sonic and visual world, and grew a cult following on TikTok. Dark has opened for Ghostly Kisses, NoSo, Julian LaMadrid, and more. With over 170,000 streams on her debut single, features on Apple Music's New In Rock and New in Alternative playlist, as well as publications Earmilk, She Shreds, Blackbook, and Story+Rain's "Her Life is Her Art" alongside actress Sydney Sweeney and musician Rainsford, and more, Dark's authentic lyricism and distinctive musical production makes her an up-and-coming artist to watch.