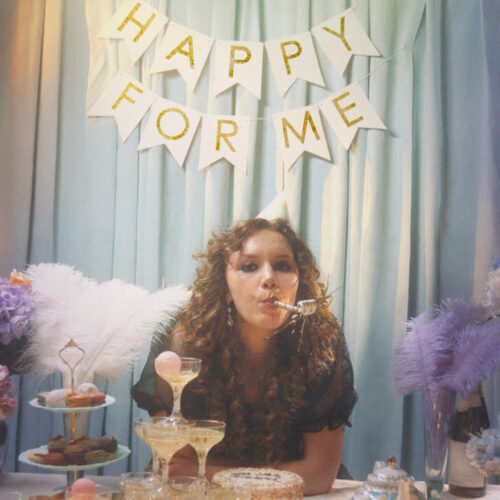 Emily James, a rising singer-songwriter from Los Angeles, has recently released a new song titled "Happy for Me".
"Happy for Me is about wanting to stop letting anxiety get in the way of your joy." says Emily. "It's so easy to beat up on ourselves and fixate on what we don't have, or what we
should be doing better, and getting sucked into an endless downward spiral. I wrote this song for anyone who needs reminding (myself included) of how important it is to celebrate
yourself and not to let worrying take you out of the present moment."
The song's simple yet powerful melody perfectly complements James' vocals and allows the lyrics to shine through. The instrumentation is understated but effective, with acoustic guitar, piano, and light percussion providing a gentle backdrop for the song's emotional message.
Since its release, "Happy For Me" has garnered praise from fans and critics alike. It has been noted for its relatable lyrics, beautiful melody, and James' powerful vocals.
Overall, "Happy For Me" is a stunning song that showcases Emily James' musical and lyrical prowess. It's a beautiful reminder to prioritize self-care and make choices that lead to personal happiness. James is certainly one to watch in the coming years, and her music is sure to continue to captivate and inspire audiences around the world.