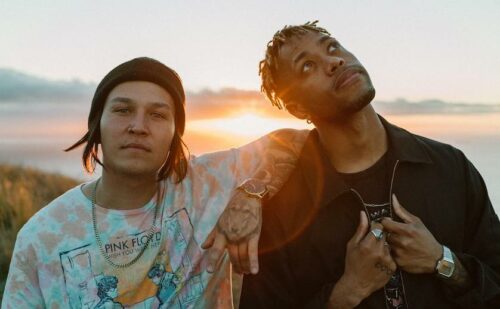 Neon Dreams drops the reggae infused track This Is It. The tune is perfect for a sunny breezy day and could fit on any chill playlist.
During their formative years, Neon Dreams experimented with diverse musical styles until they garnered over 20 million streams, a gold record, and an expanding fan base. However, despite the recognition and positive feedback, the band felt a void. Frank Kadillak, the lead vocalist, confessed that he lacked a personal voice.
To fill the gap, Kadillac went to a healing retreat in Sedona, Arizona, where he opened up about his challenging upbringing. Although it was a painful experience, it made Kadillac realize the power he possesses as a songwriter to impact millions of listeners positively. When writing songs, Kadillac's focus is on how it can benefit the world, help someone through the day, and make them feel better.
Neon Dreams' first album, Sweet Dreams till Sunbeams, showcases a change in Kadillac and drummer Adrian Morris' musical style to reflect their new artistic outlook. While their characteristic lively pop style is still evident, Kadillac's lyrics take center stage throughout the album's eight tracks. The album includes the upbeat EDM-pop anthem "High School Dropout," which narrates Kadillac's high school struggles, and the catchy summer hit "About You." The album is a voyage that aims to encourage, empower and motivate listeners, commencing with the inspirational opener, "Life Without Fantasies," and concluding with the cathartic title track. Sweet Dreams till Sunbeams establishes an atmosphere that, more than anything else, defines Neon Dreams' second phase. Since their inception, the group's motto has been "a well-told story, a beautiful melody, and some emotional chords," but now they are approaching music from a broader perspective. "I hope my personal stories can provide our fans with the happiness they deserve if they lack it," Kadillac says. "I used to believe that making music was only a cool thing to do and a way to make myself feel better. But then I realized how much it affects people's everyday lives. This album is the beginning of me building a home for myself and anyone else searching for shelter under my relatable stories."