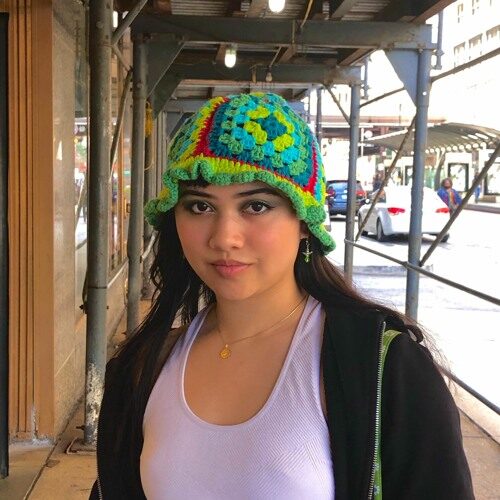 Watch out for Tala Silva and the new track Call Back.
Tala notes, "After a year-long situationship, full of broken promises disguised as Chicago rooftop kisses and sweet I love you's, I finally had enough and decided to end it. Feeling inspired by my complicated love affair, I decided to create an upbeat, Steve Lacy-inspired, Alternative R&B song in my apartment bedroom that reflected my new sense of empowerment and self-confidence. "Call Back" is a song about vulnerability, empowerment, and self-love".
Tala Silva, a rising indie artist and producer hailing from Chicago, is experimenting Bedroom R&B, Indie Pop, and Neo-Soul, influenced by artists such as Clairo, Omar Apollo, Steve Lacy, UMI, and Kali Uchis. Her vocals are calming, her lyrics are relatable, her guitar melodies are emotional, and her production is dreamlike, making her music perfect for sundown cruises, falling in love, hanging out with friends, and late-night chats. Her unique sound and genre-mixing skills are a reflection of her ingenuity and talent. Tala Silva aims to demonstrate to others that no matter their circumstances or resources, everything is attainable.
"It is my hope that whenever anyone listens to Call Back that they feel shamelessly empowered to do what is best for oneself. I also hope it's a song that people blast in their car while hanging out with friends" says Silva.