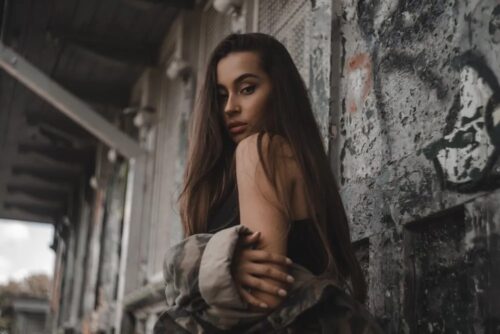 Cheska Moore, an indie singer/songwriter from the UK, has released a new song called "Bad Thoughts." The song acknowledges the devilish side that exists within everyone and encourages listeners to embrace it while the angel takes a break. Cheska draws inspiration from artists like Billie Eilish and Upsahl, as well as her own experiences with the darker aspects of life, to create a unique sound that is entirely her own.
Cheska gained attention in 2020 with her atmospheric covers of popular songs like "I Wanna Dance with Somebody" and "Believe," which went viral and amassed over 10 million views on social media. She has also gained a significant following on TikTok, with her most popular video receiving 2.5 million views. Her music has been featured by BBC Introducing and on various blogs and playlists.
Cheska's experience as a session singer for Xenomania helped her refine her vocal approach and philosophy, and she has used this experience to shape her own music. In 2022, Cheska took time to focus on creating new material that explores uncomfortable themes such as narcissism, toxicity, and intrusive thoughts with unflinching honesty.