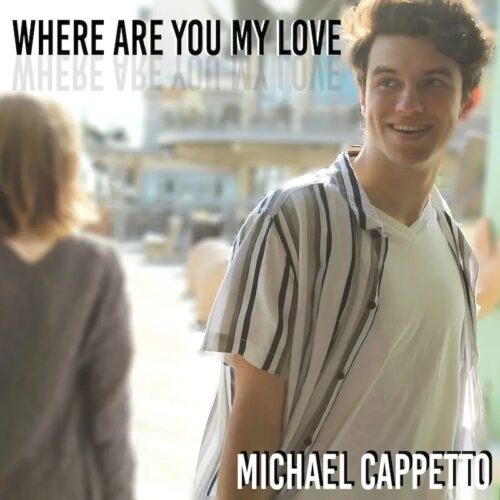 If you're searching for love this new year, you might want to check out Michael Cappetto's indie pop rock single, "Where Are You My Love." As a New Jersey-based artist, Cappetto released the track in mid-January, and it tackles the concept of true love being a rare find while also lamenting past unsuccessful relationships. The song is filled with longing and modern-day anxiety, making Cappetto's vocals a perfect fit.
This is Cappetto's second original single release, with the first being "You're Just Not The One" that came out in 2021. Both tracks share comparable themes and styles that showcase Cappetto's vocal range as he sings about lost love. However, "Where Are You My Love" is more about personal growth and hope for the future while also creating an idealized image of a perfect partner. On the other hand, "You're Just Not The One" exudes internal bitterness and has a softer delivery.
Cappetto's own production has evolved over the past few years, with a cleaner and better-mixed delivery and a wider range of pitch, depth, and emotional delivery. Apart from his original songs, Cappetto also covers tracks from various award-winning artists using his tenor vocals. His most popular video on YouTube is his cover of Drake Bell's "I Found a Way," while he has also covered other musicians such as Kane Brown, Lewis Capaldi, Plain White T's, and Brett Young.
Cappetto has amassed a loyal following, and he has a strong social media presence across various platforms, including Instagram, Spotify, and YouTube. His first single received over 60k streams within a year, while "Where Are You My Love" has garnered over 3k streams in just three days. Cappetto expressed his gratitude to his fans on his latest Instagram post and promised more original content in the future.