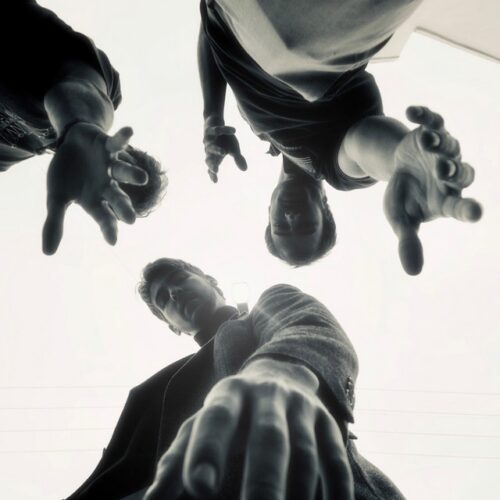 SunMan has just dropped their latest track, "Bad For My Health", and it's an electrifying pop anthem. With its intricate instrumentation and attention to detail, this song showcases the power of self-discovery in a way that's both catchy and profound.
Comprised of three 21-year-olds, Luca Paterson-Jones (vocals and songwriting), Zac Hasenfuss (guitar and production), and Niclaus Duvenhage (keys and production), SunMan came together in high school over their shared love of music. As they continued to experiment and refine their sound, they ultimately decided to put all of their efforts into the band.
After releasing their debut single "Gone Electric" in 2021, SunMan followed it up with the slower, broodier "Left Here For Dead". And now, their debut EP "Love and Other Accidents" (2022) is available to stream on Apple Music in Spatial Audio. The EP takes a nostalgic approach to modern rock, with Paterson-Jones' unique and light timbre shining through, and stylistic elements from multiple genres woven in.
But it's "Bad For My Health" that's sure to capture your attention. This track is a testament to the power of music to inspire self-discovery and growth, and SunMan's ability to craft a powerful, memorable pop anthem.