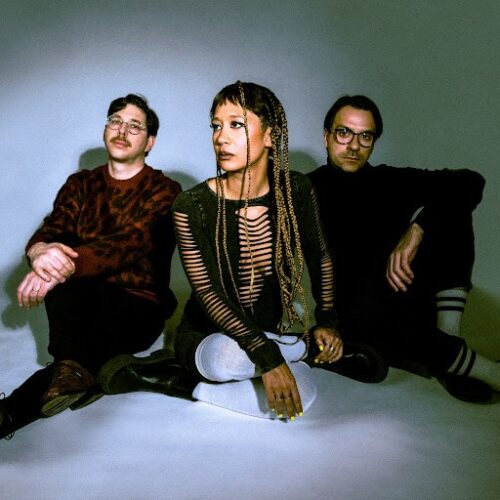 Le Couleur, a Montreal-based trio consisting of Laurence Giroux-Do, Patrick Gosselin, and Steven Chouinard, gained recognition for their glitzy electro pop sound, reminiscent of Studio 54, with their early releases including 2013's Voyage Love EP, 2015's Dolce Désir, and their debut full-length album P.O.P in 2016. After sharing a stage with Giorgio Moroder, the band took his advice and incorporated vintage influences such as 70s eroticism, psychedelia, disco, yéyé, and French chanson into their second album, Concorde, released in 2020.
Le Couleur's latest single, "Sentiments nouveaux," showcases their signature sound with sleek, polished production and languorous beats featuring layers of shimmering synth arpeggios and thumping bass. The song also features sultry vocals in both French and English, a Tame Impala-like guitar solo, and razor-sharp hooks that are sure to captivate audiences. The track exudes an 80s synth pop vibe and brings to mind acts like Nu Shooz.
"Sentiments nouveaux" is a teaser for Le Couleur's upcoming album, set for release in the fall. With their infectious blend of vintage and modern sounds, the trio is sure to continue to captivate audiences and leave a lasting impression in the pop music scene.