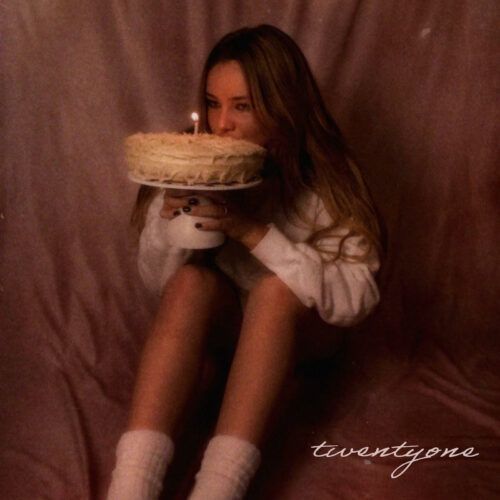 Cate Tomlinson, a 21-year-old singer, songwriter, and performing artist from Palo Alto, California, has recently released her new single, "twenty one". This haunting pop ballad is timed to be released just before her 22nd birthday and is a self-reflective story about navigating the effects of a past relationship. It captures what it's like to gain perspective on a complicated young romance and the morality of it all. The song showcases Cate's perspective and maturity, explaining the trials of a young relationship and how it feels to compromise yourself for a person who does not care if you do.
The opening line of the song sets the tone for the rest of the track: "Rum and coke for me, I'm barefoot, 15." Soft piano and droning guitar create a melancholic suspense that surrounds Cate's voice. She explains that she's been trying to write this song since she was 16, but it took her a full five years to gather all the information and reflection she needed to explain the relationship to herself and through the track.
Cate's music draws from pop, soul, and rock, and she is currently based out of Boston, where she is developing her unique voice as an artist at Northeastern University. She is set to release her second EP, in the summer of 2023. This EP is her first body of work with producers Fil Thorpe and John Sinclair, and it dives deeper into the pop-rock landscape. The five songs on the EP tell a series of stories from Cate's late teens transitioning to her 20s, exploring themes of vulnerability, heartache, anger, and self-reflection.
Cate spent her last summer writing and performing in Los Angeles area and has graced the stage at Hotel Cafe, Breaking Sound, and indie festival NextFest LA. Her music has been praised by Rising Artists, Right Chord Music, Kings of A&R, Glasse Factory, Blurred Culture, and Spotify's Fresh Finds playlist. Cate is a self-made artist with a unique perspective on relationships and life, and her music is sure to resonate with listeners who appreciate vulnerability in songwriting.