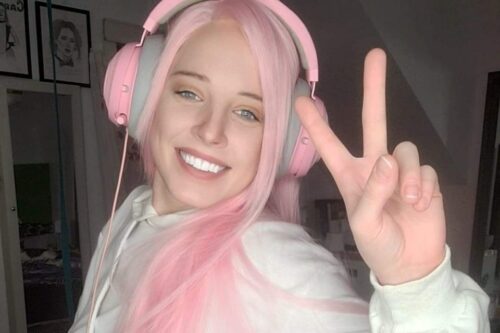 Jas Rose, a freelance artist, songwriter, and content creator, has just released her debut single titled "Break These Chains". Jas Rose is not your typical artist, as she's had to overcome obstacles and challenges to get to where she is today.
Growing up in Val Caron, Jas Rose was exposed to rock and roll music at a young age. She played instruments such as drums, guitar, and piano, and was an active member of her high school's music program. However, it wasn't until after a car accident that Jas Rose found her passion for songwriting. Writing became her path to healing and a way to cope with chronic pain and PTSD.
Jas Rose draws her inspiration from artists with strong lyrical presence such as Halsey, Three Day Grace, Shinedown, and Evanescence. Her music carries a message that's important to her, emphasizing the significance of following your intuition and passion instead of succumbing to societal beliefs.
In "Break These Chains," Jas Rose speaks to the listener, urging them to break free from the constraints of others' expectations and beliefs. The song is an anthem for anyone who's ever been held back by fear and self-doubt, inspiring them to take the reins of their own lives and embrace their unique qualities.
Jas Rose's debut single is a promising start to what is sure to be a successful music career. With her powerful voice and meaningful lyrics, she's sure to make an impact in the music scene. Keep an eye out for her upcoming releases as she continues to inspire others with her music.