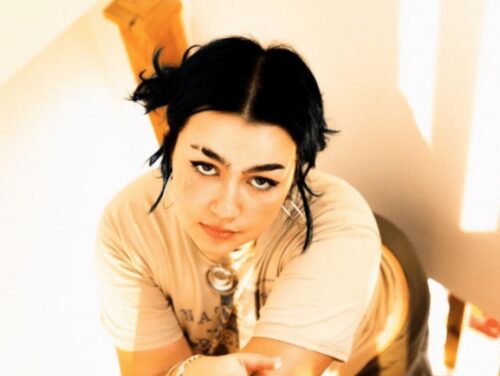 Today marks the release of "A Plan To Get Home," the debut EP from rising London artist SOMOH. Produced by Joel Johnson, Mack Jamieson, and RISC, the collection of songs covers a range of topics that speak to the transitional stages of life, from childhood to early adulthood. With emotive lyrics and captivating melodies, the EP is a powerful exploration of love, friendship, growing up, self-image, family, and hardship.
SOMOH's music draws from a diverse range of influences, including Indigo De Souza, Alex G, The Japanese House, Adrianne Lenker, and Far Caspian. This eclectic mix of influences is evident in the EP's rich tapestry of sound, which seamlessly blends elements of indie rock, pop, and folk to create a sound that is uniquely her own.
Speaking about the EP and its title track, SOMOH explains, "The EP is named after the title track, which was written about a bad night out, where all I wanted was to get to the safety of my bedroom. That's the place where all of these songs were written and where I'll always be most comfortable to be myself in my writing."
With "A Plan To Get Home," SOMOH has crafted a body of work that is both deeply personal and universally relatable. From the catchy hooks of "Anything" to the haunting vocals of "My Body Is A Friend," each song is a testament to SOMOH's skill as a songwriter and performer.
In the lead-up to the EP's release, SOMOH has already garnered support from tastemakers such as BBC Radio 1, Clash, and The Line Of Best, and with good reason. With her debut release, SOMOH has firmly established herself as a rising talent to watch in the London music scene and beyond.