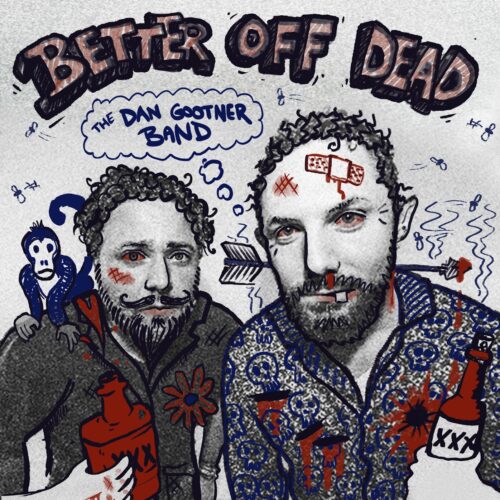 The Dan Gootner Band is a South Florida-based musical project spearheaded by Daniel Gootner himself. With an ever-changing lineup of musicians, the band's music has been making waves in the local music scene, drawing influences from a wide range of genres from blues rock to folk and jam band.
Their latest release, "Better Off Dead," is a rocker that explores the irony of fame and the manufactured image that often surrounds famous artists. The song tells a story of an artist coming to terms with the possibility that they are a puppet of the industry and their own irrelevance in the grand scheme of things.
The song's influences from artists like Incubus and The Red Hot Chili Peppers are evident in its infectious melodies and instrumentals. But what really sets The Dan Gootner Band apart is their ability to seamlessly blend different genres, creating a sound that is uniquely their own.
Over the past 12 months, The Dan Gootner Band has collectively hit 250K Spotify streams, a testament to their growing fanbase. They've also been hard at work, performing over 100 shows in South Florida in 2022 alone, solidifying their reputation as one of the most dynamic live acts in the region.
With "Better Off Dead," The Dan Gootner Band has once again proven their ability to create music that speaks to the heart and soul, Whether you're a fan of rock, blues, or jam bands, this is a band that you won't want to miss. Keep an eye out for their upcoming shows and releases, as The Dan Gootner Band continues to take the South Florida music scene.