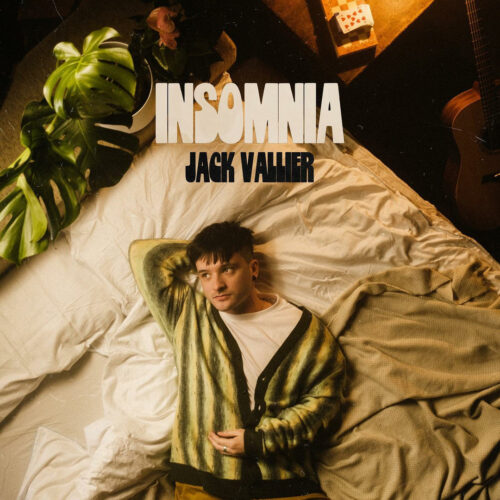 British singer-songwriter Jack Vallier makes a comeback with his latest single and music video "Insomnia," released through Firefly Entertainment on March 10th. The emotional track, the first in a series of upcoming releases, speaks to Vallier's struggle with sleeplessness and a broken heart following a deep relationship. Accompanied by finger-picked melodies and a dreamy soundscape of meditative harmonies, "Insomnia" marks a significant moment in Vallier's career as he returns to the music scene after a period of being diagnosed with Chronic Fatigue Syndrome.
The accompanying music video, directed by Oska Zaky, depicts the restless late-night thoughts of a breakup, leading to Vallier's eventual acceptance and peaceful sleep. Vallier's open and honest approach to pop music has gained him a loyal following, with over 40 million streams on Spotify and syncs on popular TV shows such as Grey's Anatomy.
To mark the release of "Insomnia," Vallier is presenting a bi-monthly songwriting showcase night called "Show The Credits," where he invites some of the best writers in music to give insight into their creative process and spark conversations around songwriting. The first event will take place on April 4th at The Camden Club and feature FJ Law, Sfven, Sody, and Lauren Aquilina.
In addition to his musical pursuits, Vallier is donating all Bandcamp proceeds from "Insomnia" to Action For M.E., a UK charity supporting people with M.E. With "Insomnia," Vallier has set the tone for an exciting return to form, and fans can look forward to more new music in the coming months.