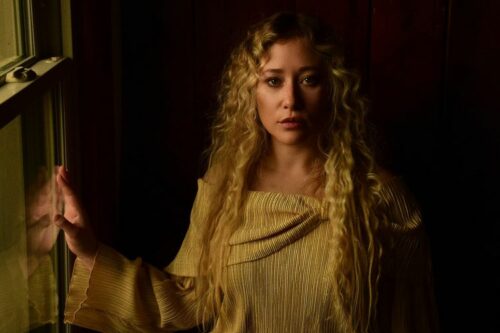 Anna Rose, the critically acclaimed singer, songwriter, multi-instrumentalist, and producer based in Nashville, has recently released a stunning indie-rock ballad titled "Alameda." The song, which is about the breakup of her marriage, features Rose's emotive vocals and combines the styles of Fleetwood Mac and Sheryl Crow. The autobiographical track is about the fantasy of a tiny island off of San Francisco that Rose wanted to run away to during a difficult time in her life. "Alameda" serves as a taste of what listeners can expect from her forthcoming project, "Last Girl of the Rodeo," which will be released single by single over the next year.
Composed of seven tracks totaling just under 23 minutes, "Last Girl of the Rodeo" is a highly personal concept record that showcases Rose's songwriting and vocal prowess. The project explores a diverse sonic spectrum and features nuanced conceptual narratives. For this record, Rose worked with GRAMMY-nominated producer and engineer Paul Moak and refused to be limited by labels, managers, or conversations about what the single should be. The result is a refreshing and honest record that reflects Rose's quest for integrity.
In an industry where appearance often determines success, Rose has struggled to be her authentic self. However, with "Last Girl of the Rodeo," she gives herself permission to create the music she truly wants to make. The record is a departure from her previous commercial work and showcases her cross-genre influences, which range from classic rock to alternative indie, pop, and country. Throughout her 20-year career, Rose has released three full-length studio albums and has toured the United States headlining intimate shows and opening for illustrious global acts. With "Last Girl of the Rodeo," Rose offers her most incisive and personal release yet.