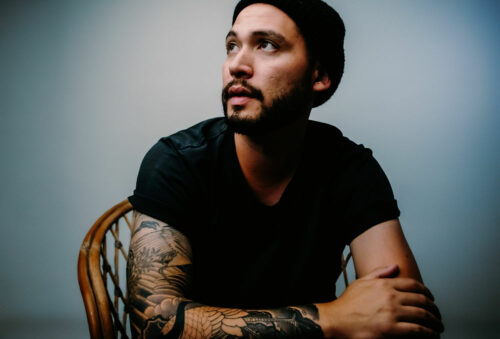 Garrett Kato is a singer-songwriter originally from Canada, now based in Byron Bay, Australia, who has been making waves in the music industry with his soulful and introspective brand of folk-pop. His latest release, "Slow Motion," is a hauntingly beautiful acoustic ballad that showcases his skillful musicianship and emotive storytelling.
Kato's voice is the centerpiece of "Slow Motion," delivering each line with a sense of vulnerability that draws the listener in. The lyrics tell a story of heartbreak and loss, with Kato painting a vivid picture of a relationship that's slowly slipping away. The song's sparse instrumentation leaves plenty of room for Kato's raw, heartfelt vocals to shine through, with a simple yet effective melody that perfectly captures the song's somber mood.
In addition to his remarkable vocals, Kato's guitar playing is equally impressive. He masterfully weaves intricate fingerpicking patterns throughout the song, creating a hypnotic and captivating atmosphere that lingers long after the final note.
"Slow Motion" is the first release from Kato's forthcoming EP, which is set to be released later this year. The song has already been met with critical acclaim, with music critics praising Kato's songwriting and musicianship.
With "Slow Motion," Garrett Kato has once again demonstrated his ability to create music that's both introspective and deeply moving. The song is a powerful reminder of the universal themes of heartbreak and loss that we all experience at some point in our lives, and Kato's heartfelt delivery makes it all the more poignant. It's clear that Kato is an artist on the rise, and we can't wait to see what he has in store for us next.