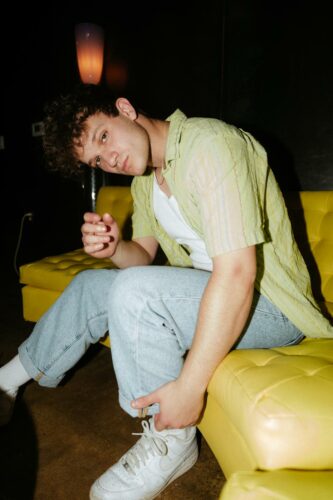 Ori Rose's latest single, "Five Year Plan," is a deeply personal and introspective track that speaks to the struggles of young adulthood. The self-produced and mixed alternative-leaning song is an honest reflection on the pressure we often put on ourselves to meet certain expectations by a certain age. Rose's powerful lyrics remind us that it's okay to be lost and figuring things out, and that we all have our own unique journey to take.
With a sound that's both raw and polished, "Five Year Plan" showcases Rose's skill as a songwriter and producer. The track's driving beat and catchy chorus will have you tapping your feet and singing along in no time. Rose's emotive vocals add a layer of depth and authenticity to the song, making it a standout release from the artist.
As an up-and-coming musician, Ori Rose has already made a name for himself with notable works like "Ride" and "A.S.A.G." His unique blend of genres and dedication to crafting music that speaks to his own experiences and emotions is what sets him apart from the rest. With "Five Year Plan," Rose continues to push the boundaries and create music that resonates with audiences. Ori Rose's tracks, including "Ride" with Austin Millz, "A.S.A.G.," "Casey," and "DGAF BOY," have amassed over 7.8 million streams on Spotify and have been featured on popular playlists like Varsity Bars, Fresh Finds, Indie Pop, and Young and Free.
"Five Year Plan" is a must-listen for anyone who has ever felt lost or uncertain about their future. With its powerful message and infectious sound, this track is sure to make an impact on the music scene and cement Ori Rose's place as a rising star in the industry.