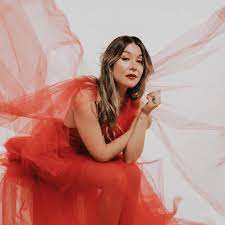 Bre Kennedy, a singer, songwriter, and producer originally from California, has returned with a new pop anthem titled "Retrospect." The song boasts indie-folk aesthetics and explores the theme of letting go of the past.
The standout feature of "Retrospect" is Kennedy's raw and expressive vocals, which blend seamlessly with the rich variety of instruments used in the track.
In "Retrospect," Bre Kennedy shares her personal journey of growth and acceptance, acknowledging that she has spent too much time dwelling on what could have been and should have been. She emphasizes the importance of living in the present and embracing change, especially in a world that is constantly evolving.
"Retrospect" is a unique blend of indie-folk and pop elements that will resonate with music fans. The song delivers a powerful message of self-acceptance and the importance of embracing change. If you appreciate great music with a powerful message, then "Retrospect" is a must-listen.
Originally from California but now based in Nashville, the singer, songwriter, and producer began playing the acoustic guitar at age 12 and later performed at various venues around Los Angeles. She currently divides her time between Nashville and Los Angeles, working at a restaurant and wooing audiences with her performances.
Bre Kennedy gained recognition in 2019 with the release of her EP, "Jealous of Birds," followed by "Twenty Something" in 2020, her first full-length album "Note to Self" in 2021, and her most recent EP, "Clarity," in 2022. She has performed to sold-out audiences and shared the stage with Sheryl Crow, Gary Clark Jr., The Paper Kites, and Joy Oladokun, and made her debut at Bonnaroo.