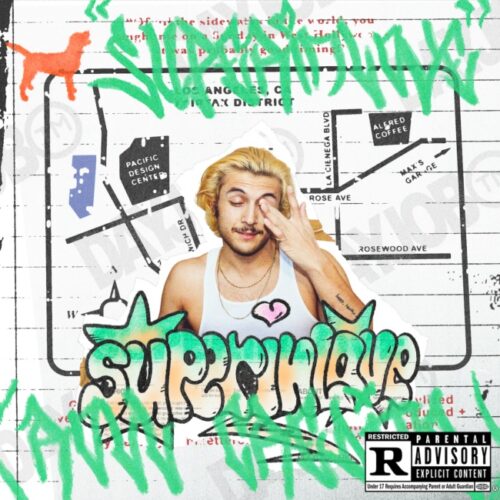 Max Bennett Kelly, the Seattle-born/LA-based artist, producer, and multi-instrumentalist, has recently released his new single "Superinlove (Roll Credits)," along with a music video. The song is a preview of Max's forthcoming EP, "Junk Male," set to be released this summer. In "Superinlove," Max reflects on his relationship with a fellow artist in LA and the effect it had on his music career. The song features Max's signature catchy hooks, unpredictable soundscapes, and cleverly candid storytelling.
Max has already made a name for himself with his previous releases, earning tens of millions of streams and attracting a global fanbase. He gained further attention when a snippet of his song "Happy, Healthy, Well-Adjusted" went viral on TikTok, receiving millions of views and even getting noticed by Netflix. The success of his music allowed him to focus on his music full-time, after going through unconventional means to get by, including participating in clinical trials.
With his new EP, Max has sought to create an authentic 90s album in the 2020s, drawing inspiration from classic records and personal experiences. "Junk Male" is a hero's journey, detailing the story of a kid chasing his dream and transforming into the worst version of himself in the process, before doubling back and becoming wiser and more understanding.
Max's unique sound and storytelling are sure to make him one to watch in the coming months. Fans can follow him on social media for updates on his upcoming music releases.