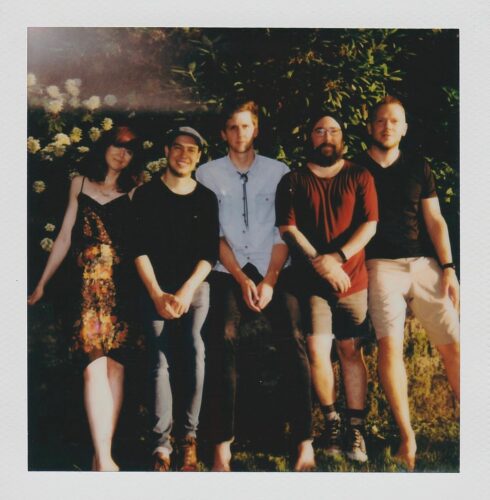 Color Palette, an indie dream pop band based in Washington D.C., released their latest EP, "Pacing Like a Lion," on April 14. The three-song collection takes the listener on a journey of being lost and found, ultimately leading to a sense of presence. Fans of M83, Bloc Party, and the Killers will love the EP. The tracks could easily fit on Spotify's playlist Indie & Alternative Mix. Mind you, this is my favorite EP I've listen to this year released by an alternative rock act.
The EP's first track, "Pacing Like a Lion," (my personal favorite) explores the physical and emotional effects of life on the road for musicians. The rhythm-driven song features the pulse of bass guitar and drums, atmospheric synths, and a solo break that signifies the loss of control over predictable circumstances.
The EP's second track, "Lightbulb," has a spacey vibe, suggesting that simplicity exists within complexity if pursued, while The EP's closing track, "Home," that sounds very Snow Patrol, incorporates industrial sounds accompanied by a muddy chorus, but still memorable. Although the EP ends with questions rather than answers, the idea of home expands beyond a physical location to the people committed to the journey ahead. Color Palette's collaboration with Enroute Records allowed them to experiment with new sounds that align with their signature electronic sound. With its timely themes and catchy earworms, "Pacing Like a Lion" is worth listening to.