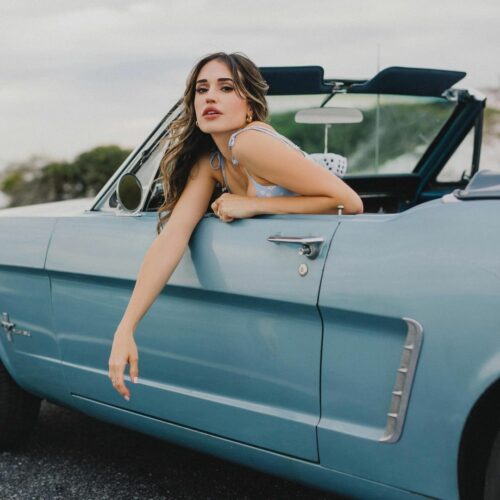 Mindy's latest single, "Somewhere.," is a perfect song that beautifully complements a dreamy landscape, reminiscent of Taylor Swift's enchanting track, "Willow."
Mindy, the former female singer and keyboardist of the Universal Motown indie group Lydia, as well as the late lead singer of the indie-pop band States (formed after her departure from Lydia in 2010), has an impressive musical background.
In addition to her contributions to Lydia and States, Mindy has collaborated with renowned artists including hip-hop recording artist Blackbear, singer Anthony Green from the rock group Circa Survive, and Telle from The Word Alive.
Over the past few years, Mindy has released three solo singles: "Lifted," "Lost You in the Summer," and "Nothing New." These songs perfectly showcase her talent for crafting catchy, carefree, and fun electro-infused tracks, influenced by her love for pop music from the 90s and 2000s.
Mindy has plans to release an album in the near future. She has already started teasing it with a couple of singles. The first, "Ghost," is a heartbreakingly relatable track, while the second, "Somewhere," is dreamy, sweet, and absolutely captivating. These new songs delve even deeper into emotional and down-to-earth territory, with a touch of Nashville sound. They will undoubtedly connect listeners with their incredibly beautiful and moving lyrics, addictive melodies, and simple yet timeless music.