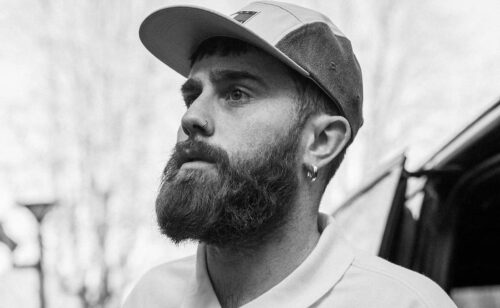 Emerging artist Sam Tompkins, unveiled his latest song titled "See Me" on Friday, further building anticipation for his upcoming debut album. In the past few days, Tompkins had been teasing the emotional track, describing it as his "most personal song I've ever written" and expressing his nervousness about sharing such vulnerability. Tompkins has garnered over 2 million Spotify monthly listeners and has landed on playlists including Sad Songs and Spotify's Chill.
According to the singer, the new song, feels like something he needed to write his entire life. He is grateful to have finally wrote it and hopes that others will connect with its message.
Tompkins reveals that the inspiration for "See Me" originates from a dark period in his life last year. During a conversation with his life coach, he confronted his escalating insecurities and constant fear of judgment from others. Through this discussion, they identified a moment from his childhood in school that had impacted him and persisted throughout his life. The weight of a particular comment had become internalized, leading him to believe it.
As Tompkins gears up for the highly anticipated release of his full-length album later this year, listeners eagerly await further music releases.