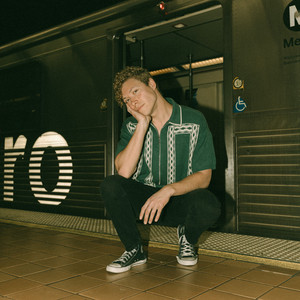 Shane Niemi who goes under the moniker iamnotshane impresses with his new track Take Me Out. The track reveals with fear and frustration but it's up-tempo and not melancholic.
IAMNOTSHANE, a singer/songwriter hailing from Los Angeles, has garnered an impressive following with over 130 million combined global streams of his music. He initially captured attention with his bedroom demos on the debut SAD EP, which resonated with listeners and helped him cultivate a devoted fanbase. His 2016 song "Insecure" became viral, which includes a version of Michael Jackson's anti-gravity lean and has been viewed over 5 million times.
In 2020, he released a self-titled EP that featured songs on popular playlists like Spotify's Chill Vibes and Apple Music's Breaking Pop. The following year, IAMNOTSHANE embarked on his debut album journey with "One Less Year Alive," which included notable tracks such as "What A Perfect Day For Crying." He complemented the album release with an extensive 16-date headline tour across the United States and Europe during the summer of 2022.
During the tour, IAMNOTSHANE's breakout single "Maybe My Soulmate Died" gained immense popularity and became a global sensation. The track climbed to the impressive position of #6 on Spotify's Global Viral Chart and reached #1 on Apple Music's Breaking Pop chart. The singer's self-directed music video for "Insecure" received significant attention, and subsequent releases further contributed to his growing success, accumulating a total of 40 million views on YouTube.