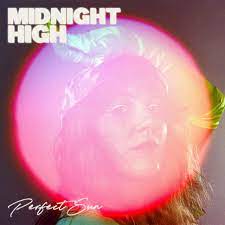 Midnight High, an indie pop band based in Seattle, WA, has just released their latest single "Perfect Sun." The duo, consisting of Nik Singleton and Luke Dumke, combines elements of dream pop, indie rock, and synthpop, resulting in a sound that will undoubtedly resonate with fans.
The inception of Midnight High took place in 2020 when Nik and Luke came together with the intention of creating something innovative and meaningful. In 2021, they embarked on the journey of writing and self-producing their debut full-length album, titled "Swimming Lessons."
The creative process for "Swimming Lessons" began with 10 songs from a pool of demos. With the assistance of Jessica Dobson from Deep Sea Diver, Nik and Luke refined their musical ideas and arrangements during the pre-production phase. The album was recorded at their own recording studio in Seattle's Ballard neighborhood, with Luke primarily handling the instrumentation and Nik providing vocal and arrangements. To infuse the project with a touch of collaborative energy, the duo enlisted the help of some talented friends and local musicians.
Fans eagerly anticipate the worldwide release of "Swimming Lessons" in 2023, as Midnight High continues to establish themselves as a compelling force within the indie pop scene. With their unique blend of genres and a dedication to creating meaningful music, this talented duo is poised to make a lasting impact on the industry.