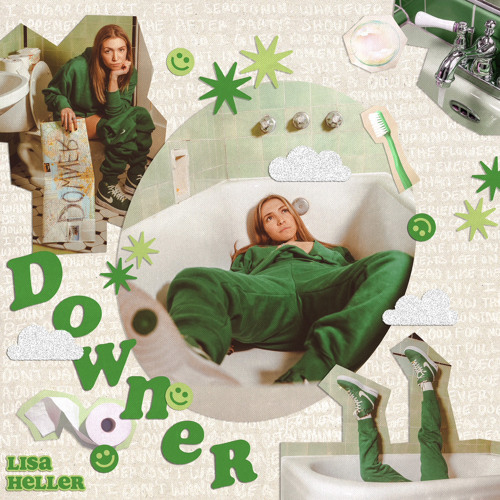 Lisa Heller drops the new track Downer. The sad, lonely, and isolated will connect. Downer's tale of peer pressure, anxiety, and self doubt further the story that has already landed Lisa's music on Fresh Finds, Fresh Finds Pop, New Music Daily and New in Pop.
After a tour alongside Harbour and Wingtip, Lisa Heller kicked off the new year with a series of releases. On January 13th, she unveiled "brown paper bag," followed by "you were the worst part of my life" on February 10th, and "hollow" on March 10th. These three tracks mark the beginning of a musical odyssey, consisting of twelve new songs that intimately delve into Lisa's life experiences and her battles with relationships and mental well-being.
Lisa Heller's distinctive blend of alt/bedroom pop has earned her comparisons to artists such as Lorde and Chelsea Cutler. Her raw and introspective lyrics have garnered widespread acclaim, resonating with listeners.
In her live performances, Lisa takes her audience on an immersive journey through her life, establishing a direct connection with fans through her commanding stage presence, powerful vocals, and messages.
Lisa just wrapped up a tour alongside Andi and Rachel Grae, and this spring she will be sharing the stage with notable acts such as Yung Gravy, Hippo Campus, Bryce Vine, Peach Tree Rascals, and Doublecamp, among others.