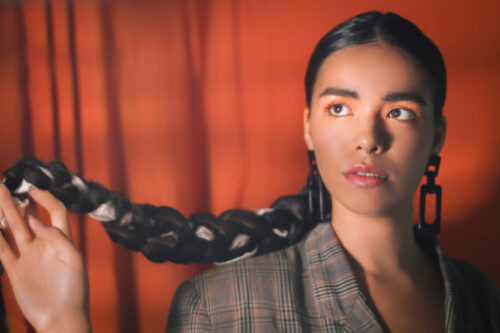 Julia Calvin releases the new mid tempo track Paulette Bonafonté which blends indie pop and alt rock. Fans of 90's melancholic indie pop will love.
The half Costa Rican, half US-American was the 16th annual winner of BMI Foundation's Peermusic Latin Scholarship Award, for her song "Mi Amor." Later that year, her song "Lilac Lullabies" won Best Song category in the September 2019 Florence Film Awards, for the short film 'Lighthouse.'
Julia began her musical training at a young age, in her home country of costa rica, starting piano studies at age seven. While attending high school in Tanzania, East Africa, Julia's focus shifted to songwriting, which led her to move to miami, florida, and more recently los angeles, california.
Julia began releasing singles in late 2022, the first of which earned her a spot on Spotify's 'Noteable Releases' playlist. Her new tracks will come off the forthcoming six-song debut EP, "Boxes."