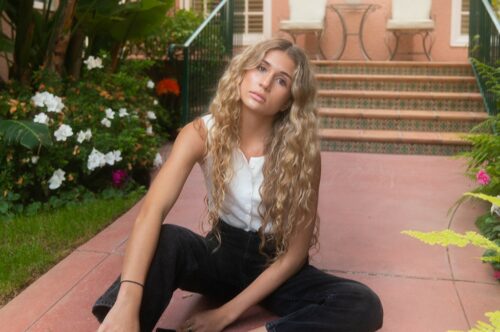 Los Angeles-based singer-songwriter Ashley Elle releases the new song "Heavy, Heavy, Heavy". Fans of Taylor Swift, Lennon Stella and Gracie Abrams will love. The new track follows the 2021 debut single "How Do You Stop Loving Someone?".
Ashley Elle said of the song, "'Heavy, Heavy, Heavy' is a song about struggling with the complexities of life. I wrote it at a time when I felt so much pressure and responsibility trying to deal with growing up and the challenges we face."
She says, "I hold this song close to my heart as it talks about my personal struggles with mental health. I love this song so much and am so grateful for Arther Blue for writing and producing it with me!"
Ashley grew up in a small town in Wisconsin and currently live in Los Angeles, California attending Loyola Marymount University. In 2019, she was signed to a publishing deal by Given Entertainment out of Nashville.