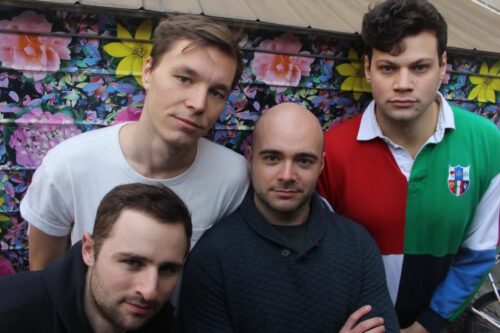 The indie outfit Dogboy releases the mid-tempo rocker "Rush." Dogboy blends the rock elements of bands like Nirvana with fresh and reminiscent tones similar to Junior Varsity or Jean Dawson. The band is new on the scene, having released their debuted track Cowboy Kiler earlier this year.
"Rush" is the third single from Dogboy's debut EP, which was released on June 3rd to a sold-out show at the Sultan Room in Bushwick. The track was produced by Kit Conway from Del Water Gap and Stello.
Dogboy has garnered extensive blog coverage, backed by their DIY Zine that showcases contributions from various states including Washington, California, Alabama, Florida, and New York. They have cultivated a dedicated fan base through grassroots efforts, consistently selling out shows at renowned New York City venues such as Sultan Room and Rockwood Music Hall.