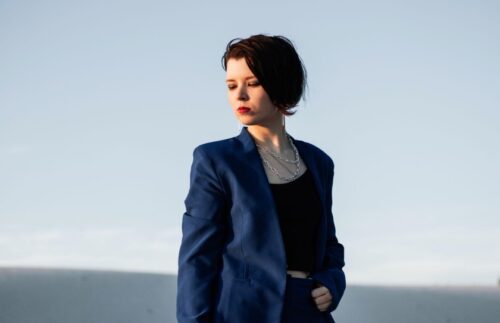 CeCe Vee has just released her latest single titled "Holiday," a lively electro-pop song that expresses a yearning to break free from the mundane aspects of life. Accompanying the track is a cinematic and fun music video.
CeCe has quickly been establishing herself as a rising artist. These songs, "Dysfunctional" and "Wild Hearts," earned her a coveted spot on JOOX's New Pop Hits playlist. Additionally, she has garnered attention from both local and international music blogs, received radio airplay, achieved chart success, and scored in on-air interviews with major South African radio stations like 5FM and Jacaranda FM, among others. Notable career highlights include the use of her single "Wild Hearts" in an episode of the American TV series Good Trouble, as well as a nomination for Artist of the Year in the public-voted category at the South African Music Awards (SAMA).
CeCe's musical style balances a retro 80s influence with modern alternative pop, resulting in her distinctive sound. She is known for exploring a diverse range of lyrical themes in her music, delving into darker social commentary with tracks like "Funeral for the World," while also offering more personal and introspective pieces such as "Self-Doubt."
Her music oscillates between playful and heartrending, featuring upbeat melodies, captivating lyrics, and an enchanting blend that can easily captivate listeners.
With her highly anticipated second EP on the horizon, CeCe Vee has already amassed a considerable following. Her music has been featured on notable Spotify playlists such as New Music Friday South Africa, GLOW, and SAlt, with the latter even granting her the honor of being featured on the playlist cover. With her unique and captivating alternative pop prowess, CeCe Vee is poised to conquer the world of music.