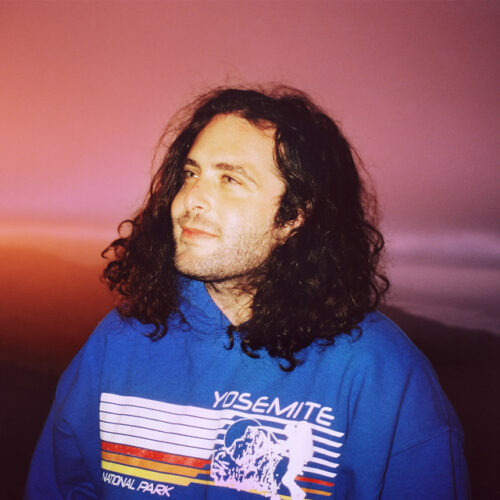 Pink Skies, the psychedelic-pop project led by ARIEH BERL, has just released their latest single, "Reality/Nostalgia," a psychedelic slow jam that transports listeners to the ethereal landscapes of California. If you're a fan of Tame Impala, The Flaming Lips, or MGMT, this track is for you.
Originally hailing from the Bay Area, California, Pink Skies emerged onto the music scene by sharing old home recordings, which showcased their distinct production style. Influenced by a diverse range of artists such as Red Hot Chili Peppers, Frank Ocean, Flume, and Tame Impala, Pink Skies has crafted a sound that blends elements of psychedelic rock, pop, chill wave, and electronic music.
The release of their debut EP, "Does It Really Matter," in 2018 resonated with listeners, establishing Pink Skies as a promising artist. Their momentum continued with the release of the space-themed concept album, "SPECTRA," which garnered attention and placements on notable playlists like New Music Friday, Fresh Finds, Modern Psychedelia, Sunshine Surf, Indie Pop, and All New Indie.
Known for their kaleidoscopic live performances, Pink Skies has shared the stages with renowned acts such as Cannons, The Knocks, Neil Frances, Goth Babe, Day Wave, Del Water Gap, Tim Atlas, Boy Pablo, and TV Girl. Additionally, Pink Skies has made a name for themselves as a sought-after producer, having worked with esteemed artists like 6LACK, SAINT JHN, and KHALID. Notably, their production contributions to 6LACK's "East Atlanta Love Letter" resulted in two gold records for Pink Skies.
Pink Skies is gearing up to release a new album in July 2023 through Cosmic Jelly.