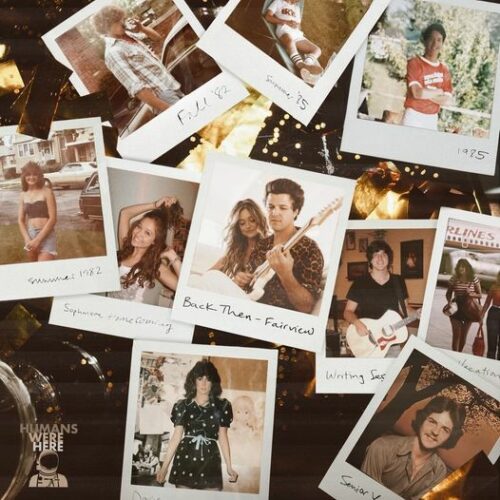 Fairview, a dream pop duo known for their unique blend of country, pop, and folk, has recently released their acoustic song titled "Back Then."
Fairview revealed that "Back Then" was inspired by their desire to reminisce about their parents. During the pandemic, the duo found solace in watching movies and listening to music, exploring both their personal favorites and classic films they had yet to experience. It was during one such movie night that Lizzy, after watching "Pretty Woman" for the first time, reached out to her mother, who revealed that she had seen the film at the same age. This sparked a fire within Fairview – their parents had once been young like them, leading similar lives and experiencing parallel emotions. The song delves into the idea of how their lives intersected with their parents' during their respective youth, reflecting on shared experiences, fashion trends, and familiar places.
As the duo continued to develop "Back Then," they stumbled upon old photographs of their parents in their younger days. These images resonated deeply, as they discovered striking similarities in appearance and witnessed the cyclical nature of fashion trends from the '80s and '90s. Additionally, Fairview expressed how they still frequent the same towns and restaurants that their parents grew up in, further igniting the question in their minds – would they have been friends if they had known their parents back then?
Fairview plans to complete a mixtape or album, showcasing their growth as artists and their evolving sound. The duo has dedicated this summer to songwriting, with a goal of releasing a full body of work by the end of the year. In the meantime, they plan to unveil several singles, including their latest release, "Back Then."