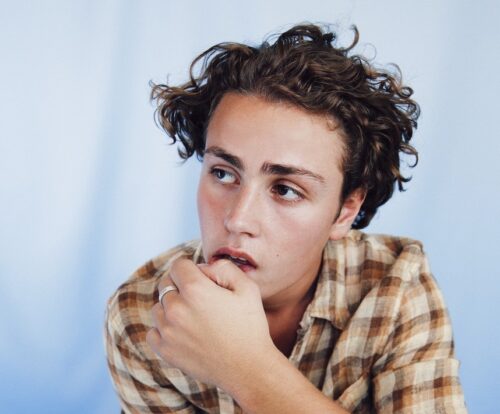 Noak Hellsing knocks it out of the park with his mid-tempo song "Enemy," which resonates as a timeless indie anthem right from the start.
Noak began singing in his early teens and soon added songwriting and piano to his repertoire. Influenced by the likes of John Mayer, Ed Sheeran, and Shawn Mendes, his soulful delivery falls into a similar pop singer/songwriter style.
Noak started writing music with the intention of making his voice heard through melodies and lyrics, establishing himself as an artist. "The dream scenario would be to reach out to as many people as possible with my music. It would be amazing to have people from all over the world hear a song that I wrote in my bedroom at home."
In his debut single, "Lost," Noak showcases his incredible vocal ability, accompanied by lyrics painted with honesty and vulnerability. He describes the song as a form of therapy for himself, carrying a strong message that it's okay to feel lost at times, as it may lead to better things. Elaborating on his release, Noak explains, "This song truly represents me and the type of artist I aspire to be. It's a deeply personal song that reflects the music I want to create."
In 2020, Noak released his follow-up single, "Good Enough," a heart-wrenching and powerful ballad about the feeling of never being adequate. With his ability to narrate relatable stories and articulate emotions, Noak aims straight for the listener's heart with "Good Enough" and is preparing to release more music in the near future.