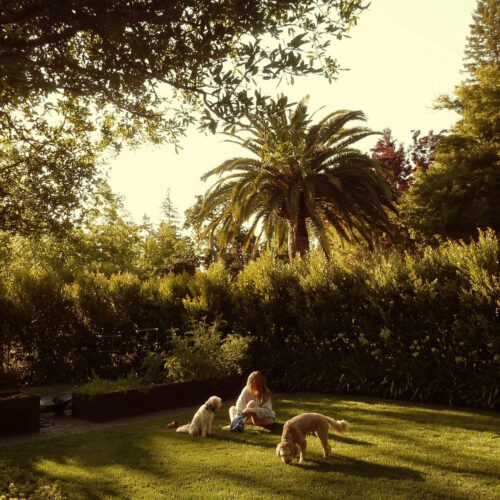 Blueberry Season" serves as a spirited pop ballad that beautifully captures the essence of the end of summer and the journey of personal transformation.
As the title track of her second EP, "Blueberry Season," Cate infuses her songwriting with a newfound sense of vitality. The song starts as a ballad and gradually builds into a powerful anthem of resilience and self-discovery. Through clever storytelling, Tomlinson not only evokes the perfect end-of-summer sensation but also symbolizes a shift in her life's trajectory.
"Blueberry Season" incorporates a compelling blend of Cate's pop-rock sound, reminiscent of tracks like "Hurt You" and "Notes App Apology." It follows the thematic thread of her second single, "Damage Control," leading to a big chorus with rich instrumentation that complements Tomlinson's distinct vocals.
With its delivery, "Blueberry Season" feels like a harmonious fusion of ethel cain's music and the comfort of sipping wine in the sanctuary of your childhood bedroom. The song emerges as an anthem of healing from past hurts, emerging not only stronger but also wiser through personal growth.
Hailing from Palo Alto, California, 22-year-old Cate Tomlinson is a singer, songwriter, and performer. Her music draws inspiration from pop, soul, and rock genres. Now based in Boston, she honed her distinctive voice while attending Northeastern University.
Set to release her second EP in the summer of 2023, Cate collaborated with producers Fil Thorpe (Neck Deep, Worlds First Cinema) and John Sinclair (World's First Cinema, Macklemore) for the first time on this project. Last summer, Cate spent her time writing and performing in various venues across the greater Los Angeles area, including Hotel Cafe, Breaking Sound, and indie festival NextFest LA. Her talent has garnered praise from numerous blogs, including Rising Artists, Right Chord Music, Kings of A&R, Glasse Factory, Blurred Culture, and Spotify's Fresh Finds playlist.