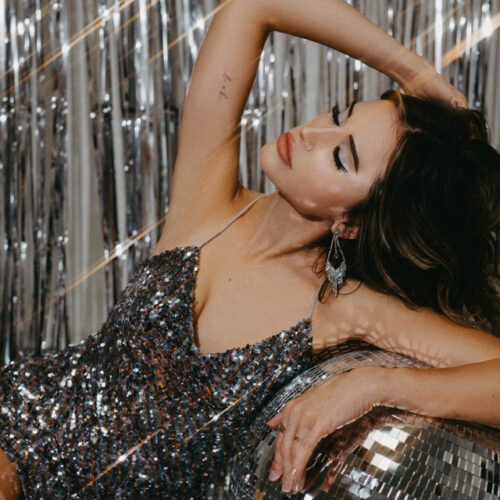 Mindy White releases a song called "Sweetness." You'll enjoy it if you're searching for a upbeat and fun tune for a weekend car drive.
Mindy Notes, "Sweetness" is one of a handful of songs I wrote at home during Covid. It's a fun, disco-inspired pop song about those sweet and exciting early moments when you're just starting to fall for someone. I had the melody and these 70s/disco visuals come to me randomly one day and like usual, recorded an embarrassingly awful voicenote version of it on my phone so I didn't forget."
Mindy White, a singer-songwriter from Nashville, TN, is known for her heartfelt lyrics, dreamy-pop vocals, and catchy melodies. She used to be part of the indie rock group Lydia and later the lead singer of the indie-pop band States, which she formed with some members of Copeland after leaving Lydia in 2010.
Mindy then pursued solo music and released three pop singles: "Lifted," "Lost You in the Summer," and "Nothing New." These songs showcase her talent for creating easy-to-enjoy melodies influenced by classic rock, pop, soul, and 90s-2000s pop.
Apart from her work with Lydia and States, Mindy collaborated with notable artists like Blackbear, Anthony Green from Circa Survive, Andrew de Torres of Kaptan/Prince of Spain, and Telle from The Word Alive.
Mindy has a collection of unreleased songs and demos. She plans to release an EP or album once she secures funding, already offering a preview with singles like the haunting ballad "Ghost" and the dreamy track "Somewhere." Her latest songs tap into deeper emotions and authenticity, connecting listeners with her as both an artist and a person. With heartfelt lyrics, vocals, and melodies paired with cool music, Mindy creates timeless tunes that you'll want to hear again and again.