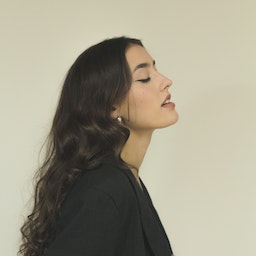 Check out Los Angeles-based artist Ella Rossi and her new single, "Can't You Tell," which seamlessly blends R&B, pop, and hip-hop elements. Fans of Ariana Grande will undoubtedly enjoy this track, and it holds the potential to secure a spot on Spotify's R&B and chill pop playlists.
Ella Rossi's musical journey began at the age of 9 when she experienced her first taste of fame with an international TV appearance on Italy's RAI 1 network. Immersing herself in the melodies of The Great American Songbook, she drew inspiration from legendary figures such as Frank Sinatra, Ella Fitzgerald, and Billie Holiday. Additionally, she has a strong affinity for the world of Pop music, finding resonance in the sounds of artists like Ariana Grande, Sade, Jazmine Sullivan, and Sabrina Claudio.
After a two-year hiatus, Ella made her return with the release of her latest single, "Linen," which has already garnered nearly 90k streams on Spotify. This song is also part of her debut EP titled "Heart Eyes," scheduled for release later this year.