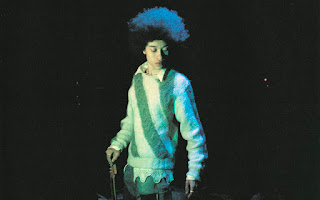 NY based LUCA releases the radio ready Best In Me, the third and final single from his highly anticipated forthcoming debut EP.
LUCA notes, "'Best in me' is an ode to a past lover. It's meant to be a song about the acceptance and closure of a relationship. It's easy to reminisce and fault the other person, but it's more important to have learned what it is to love and be loved. This song is meant to feel like you're turning the page onto a brighter chapter."
LUCA is a 20-year-old musician from Harlem, NY. He started playing the piano at 3, sang in choirs at 11, and picked up the guitar in high school. During the pandemic, he got into music production. His music blends Motown, neo-soul, house, and Afro-funk, with live instruments like guitar and bass. He's been featured on platforms like Earmilk, Lyrical Lemonade, and COLORS, and his songs are on Spotify's Anti-pop and Fresh Finds playlists.