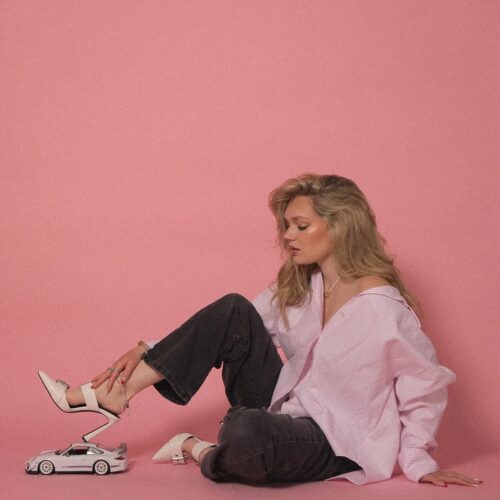 SAPPHIRE releases the pop track Corvette. Fans of Julia Michaels, Lennon Stella, and Madison Beer will love.
SAPPHIRE, a 20-year-old singer-songwriter, has garnered 100 million streams on YouTube for both her original music and cover songs. She gained attention from a young age, starting at 7-years-old by recording herself performing favorite songs. Over time, she grew her socials to 1 million followers on Instagram, TikTok, and YouTube.
She has collaborated and co-written with various artists, including DJ and producer Alan Walker, contributing vocals to his track 'Unity,' which has clocked over 100 million plays across streaming platforms.
Starting in 2020, SAPPHIRE began releasing her own original music. Her popular tracks like 'Love Grows (Where My Rosemary Goes)' and 'call u mine' have gained hundreds of thousands of streams on Spotify. More recently, her viral TikTok release 'eddie's song,' an ode to Stranger Things character Eddie Munson, garnered millions of listens in 2022.