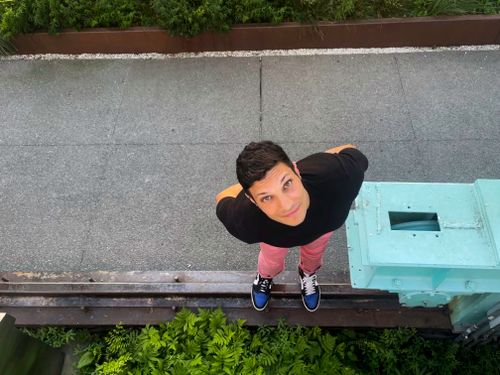 Supermood drops the debut track Get Away. It's a great first upbeat song with an interesting story behind it. Think Harry Styles meets Phoenix.
"Get Away is about rushing toward a future without understanding why. It's about getting caught up in the moment and being propelled forward toward a nebulous dream, while internally grappling with existential uncertainties. It's a dance between chasing and evading shadows, without getting ensnared by their gravity. It's a song for motion, be it dancing, running, or driving."
Supermood grew up learning instruments and writing songs from a young age in New York City. He lived in Kyiv, Ukraine, during the pandemic until the Russian invasion of Ukraine in early 2022. He then became a nomad, navigating different cities and communities in search of a new home. His songs chronicle his adventures seamlessly blending cultures and inspirations from his travels around the world.