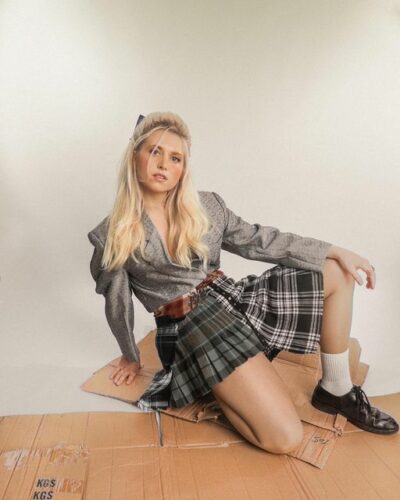 Singer-songwriter Phebe Starr has released "One Step. Two Step." I fell in love with it after just one listen. It's a great song and the video also works nicely. Fans of Kate Bush will love.
Starr started her career on an Australian radio station called Triple J. She made her debut with a song called "Alone With You," which got positive reviews from ABC and The Age magazine. Her song was even used in a Samsung commercial, the 2015 movie "A Million Happy Nows," and the TV shows "Dance Academy" and "Offspring." Shortly after that, she released an EP called "Zero."
Afterward, Starr's music started getting played on Triple J, and she had the opportunity to open for popular acts like Of Monsters and Men, Jagwar Ma, The Rubens, and Paperkites. She toured both Australia and the United States. Starr also landed features in magazines like Harper's Bazaar, Glamour, and Interview, as well as from Perez Hilton.
In 2016, she released a single called "Feel My Love" and performed at various venues in New York City, including The Foundry in Brisbane with Tigertown. She even took the stage at the SXSW Festival in Austin, Texas. In September, her song "Feel My Love" won an award in the adult album alternative category at the International Unsigned Music Awards