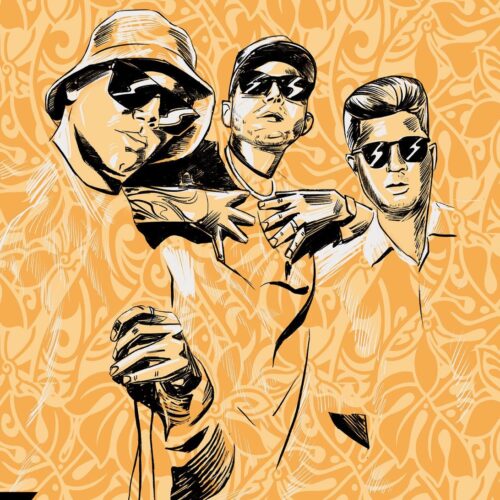 Through The Roots has released the infectious track "Fire Away." It's a fusion of reggae, hip-hop, and rap, and what makes it enjoyable is that this blend works seamlessly. If you're a fan of all three genres, you will fall in love with this song. In fact, it has the potential to catch even those who haven't listened to music in the last five years, and for very good reasons.
The five member band, Through The Roots, spent years writing songs and touring to find their unique music style, which combines reggae, hip-hop, rock, and electronic pop. They started by hosting small shows in their backyards in southern California, and their fan base grew over time. They even bought a renovated school bus to travel and perform at bigger venues, gradually building a larger fanbase.
Based in San Diego, they received guidance from other California reggae bands like Rebelution, who invited them to join nationwide tours. Through it all, the band continued to write and explore new sounds, blending tradition with technology. In 2019, they released their second album, "Arrival," with LAW Records, and went on numerous tours to promote it. In July 2020, they joined Ineffable Records and released their new songs, "At Peace" featuring Lutan Fyah and the summer hit "Cool Down" featuring Pepper & Katastro, aiming to showcase their best work yet.
The band has upcoming shows in September at Brooklyn Bowl Las Vegas, Harland Brewing in San Diego, CA, and Riverside, CA, supporting Badfish – A Tribute To Sublime.