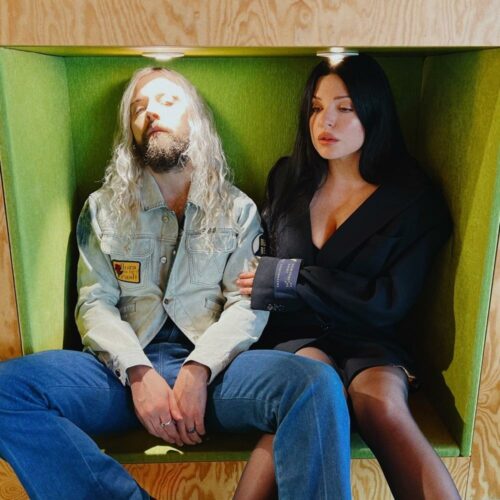 The indie pop duo Flora Cash has released "I'm Tired." I've always loved Flora Cash because they are one of the few that can make you feel something, and "I'm Tired" does just that. I am tired, everybody is tired. Who isn't tired? It's the state of the world.
Flora Cash, a musical duo consisting of a husband and wife, creates indie folk music with a dreamy atmosphere. Their unique journey began when they met on an online music platform back in 2012. Shpresa Lleshaj, hailing from Stockholm, traveled to Minneapolis to meet Cole Randall in person, sparking both a personal and musical connection. Upon returning to Sweden together, they officially formed Flora Cash and quickly released their debut EP, Mighty Fine.
As their partnership grew, they continued to release more music, including harmonious tracks in the EP Made It for You and their third EP, I Will Be There, in 2014. Their musical prowess caught the attention of Icons Creating Evil Art, leading to the release of a mini-LP titled Can Summer Love Last Forever in 2016. This mini-LP garnered nominations for awards and allowed them to share the stage with artists such as Miss Li and Raleigh Ritchie. In 2017, they released their official debut album, Nothing Lasts Forever (And It's Fine), which featured the hit song "You're Somebody Else," reaching the Top Ten on Billboard's Alternative Songs and Adult Alternative Songs charts.
Building on their success, Flora Cash signed with BEE and El/RCA Records and continued to impress with the Press EP in 2019, featuring the single "They Own This Town." In 2020, they released their second full-length album, Baby, It's Okay, which included the track "Born in the Slumber" from the Death Stranding: Timefall soundtrack. Just a year later, they surprised fans with another LP titled Our Generation.