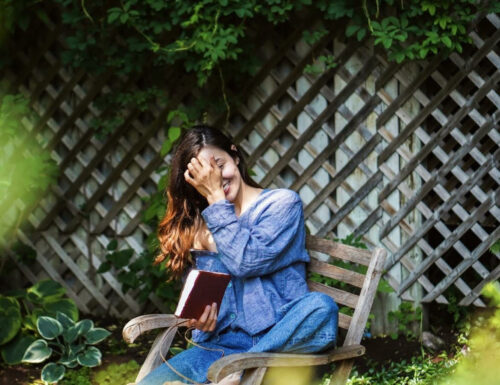 Watch out for the up-and-coming singer-songwriter Julia, also known as 'Jules,' who has just released her new song 'steering wheel.' Fans of soft indie folk and singer-songwriters will enjoy it, as well as those who are sitting in a coffee shop, imagining their next big dream. The Jake Feeney produced track could find a home on several Spotify playlists, including 'Chill Singer-Songwriter,' 'Acoustic Café,' and 'Your Coffee Break.
Jules says, "The way the new version of the song carried a different feeling actually reflected transformations happening in my own life, it's like this song followed me through the years, in a way it came along and changed with me. It's also a reminder that making bad art is part of the process you never know how it could catch a new inspiration one day!!'
The singer-songwriter from Toronto has a style, reminiscent of artists like Billie Marten, Samia, and Clairo.
Singing and writing have always been an essential part of her, whether she shared them with others or not. Her love for these passions grew as she discovered more about herself and has continued to grow. Even though her great-grandmother was a professional singer during World War II, Jules and her siblings kept their singing talents hidden.