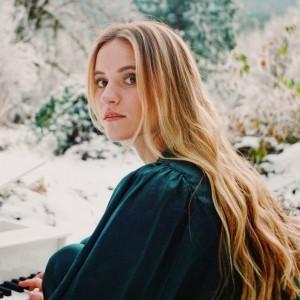 Indie-pop artist Rosie Darling dropped a new song called "I'm Different Now" through Nettwerk. It's a sneak peek of her upcoming album "Lanterns," which comes out on November 10th. With a sweet guitar tunes and Rosie's voice, it's like a musical hug that shows her talent as a songwriter. In the music video, Rosie is in the woods, with cool kaleidoscope effects that fit perfectly with the fall vibes of the song.
Rosie, "'I'm Different Now' is about getting to the other side of a difficult relationship. What's awesome is that even though healing is messy and scary, it paves the way for a more mature, more refined self to take the space of what once was. It is learning to sit with who you're becoming despite knowing that your old self still lingers, almost like a ghost following you around."
Rosie Darling, a pop artist originally from Boston but now based in LA, is a singer-songwriter who is quietly confident and incredibly creative. Her debut EP "Coping" in 2021 and the "Golden Age" EP in 2022 marked the beginning of her music journey, with over 200 million global streams and support from various publications like Under the Radar, FLAUNT, V Magazine, Billboard, and Ones To Watch. Rosie has more new music in store, including songs like "Justify," "Villain," and "I'm Different Now," as she enters an new phase in her career. She's expanding her musical style, honing her songwriting skills, and getting ready to release her highly anticipated debut album "Lanterns" on November 10.