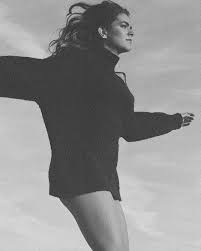 Singer songwriter Anni releases the new track "Fairgrounds." The mid-tempo track blends folk, electro, and rock, which I love. It's one of those songs where I'm not sure where it's going, but I'm enjoying the journey. It's also the eighth single leading up to her EP release in the new year.
LA based Anni says this about the song, "This song was inspired by a performance I had at the LA county fair. I found out my ex had showed up and watched the show. The song itself stems from the feeling you get when you realize you deserve better. When you realize you can't be someones validation. They only crave the attention you give them. The lyrics play with the idea that your relationship has gone to the 'fairgrounds'. Games are being played and you are going in circles."
Anni's music has been featured in MTV's Real World Atlanta, American Ninja Warrior and the HBO Max show "12 Dates of Christmas." Along with music, Anni is the creator of the popular artist showcase and community 'Saturdays at Seven'. She is also a poet with her debut book 'Remedies' coming out January 2024.