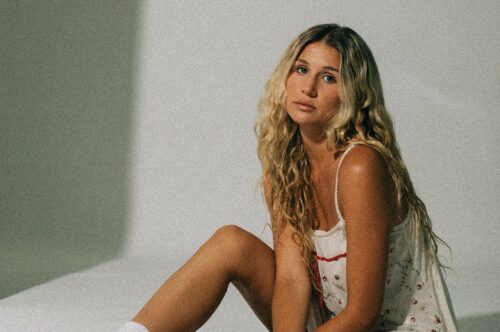 Ashley Elle has released the mid-tempo pop track "Death of Me," which combines pop with a hint of country. Fans of Taylor Swift and Kacey Musgraves will enjoy it.
Ashley says about the song, "I moved to LA four years ago to attend college and pursue music. While I love it out here there are many moments where I wish I could run home to my small town in Wisconsin. "Death of Me" is a song to LA- a place full of dreams and possibilities wrapped in competition and insecurities."
From a young age, Ashley Elle's love for music was clear. She spent hours singing and playing various instruments. Despite her talent, she was modest. Her passion grew when her dad urged her to record her voice in a studio. She delved into songwriting, aiming for authenticity. Industry insiders noticed her early recordings, leading to collaborations with producers to refine her indie-pop sound. Ashley's music centers on themes like love, heartbreak, growth, and mental health, drawn from her personal experiences. Music is her way of expressing herself and connecting with others. Signed by Given Entertainment in 2019, she continues to create heartfelt songs and collaborate with talents while staying true to her authentic self.