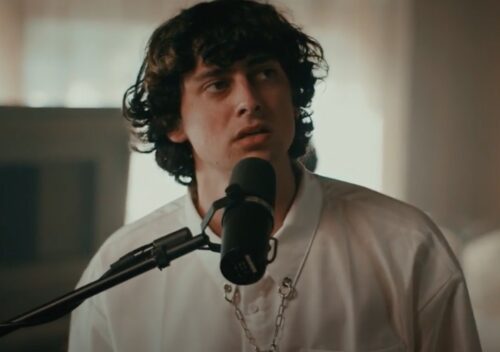 Zach Hood releases the infectious pop ballad 'not them'.
Hood states, 'not them' is about the thoughts you have after a breakup and what you wish you could have done differently. You know where you could have improved to maybe make the relationship work, but the damage is already done and you know it will never be the same. No matter what you say or what you do, you will never get back to what it felt like at the beginning."
Zach Hood, originally from Daphne, Alabama, now resides in Los Angeles who sings, writes songs, and plays multiple instruments. He began his music journey using social media, where he sang covers on Instagram and gained a following on TikTok. In 2021, Hood made his first appearance with the song "Flashbacks," which garnered 4.8 million streams on Spotify. Shortly after, he released "Isabelle," which clocked 12.2 million streams and earned praise from OnesToWatch. Hood eventually caught the attention with Arista Records and signed a deal. He blends punk and pop influences, drawing comparisons to artists like Thomas Day, Shawn Mendes, and Jonah Kagen.